Classes run in 'blocks' and blocks go for 5 weeks. Unlike prison, this is just a short-term commitment
​Choose from the following options:
Option 1: Five classes a block - "The Fiver" ($75)
Option 2: Unlimited classes a block - "The Everything" ($120)
Option 3: If you only want to come to one or two classes over the whole block, you can do Casual (Option 3) ($20)
See below for a comparison table
"Registration Day" rolls around just before a new block starts. Here's the Calendar.
Tell me which Option you want on Rego Day
Tell me roughly what you'd like to achieve during the block (Two classes a week? Three? I want to know because at the end of the block we will review and see if you succeeded or if we need to tweak things)
Pay me online. Send me the transfer receipt. Bank details here. I will then send you a link to the booking doc. This will work easily if you already have a Gmail account. If not - just open a free Google account. Easy
So you won't be able to access the spreadsheet until you have paid.
Book your classes yourself in the booking doc and make any changes at any time during the block. Chop and change as much as you like. Last chance to make changes - about 30 mins before the class starts, please
Here's a sample booking spreadsheet if you would like to check it all out
Use your real name or a fake name in the spreadsheet if you want. Just tell me via email who you are, Roger Ramjet
I will take roll call each class so no naughty stuff
If you've gone for The Everything, you also get access to the Recorded Classes (hosted on Vimeo, like your adult short film) and any Bonus Classes thrown in
If you just want to come Casual, email me to book a session. If there's room, you're in. You need to pay immediately and you are locked in. No chopping and changing for Casuals. No access to the spreadsheet. I'll manhandle your affairs myself
Don't come to a class unless you've put your name down for that class. Don't put your name down ahead of time unless you are fairly certain you will follow through. If you can't make it, pull out early so someone else can come along. Show up. Plank
At the end of the block we will review together and see if you did what you aimed for or if you just fluffed around a lot, Fluffy
The Fiver is $75. The Everything is $120. Casual rate is $20.​
​
​
Security and Privacy
​
I hope you find this all a relatively comfortable thing to do - we are a small group of around 60 people and only people involved in the block will have access to the booking spreadsheet. Note: Your email address will be visible to other Pilates people if they happen to click on the blue 'share' button on the top right of the doc. Also, if you want the recorded classes, to save time I've asked you to just pop your email address on the spreadsheet. If you'd like to stay totally anonymous, use a de-identifiable email address. You can also choose to not use your real name on the sheets - just email me with the fake name you'll be using! Gosh the possibilities are endless. The spreadsheet will only be available to people I have specifically invited - you won't be able to share the link with others. If you have someone interested, get them to email me! Thank you!
Powered by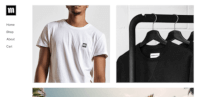 Create your own unique website with customizable templates.