Everyone who loves exercise all the time, or even any of the time, put your hand up!
Well, don't all rush at once...
I'm not a fitness fanatic myself so I am very realistic about how far down the list exercise gets shoved, even on a good day, for many of us...

But that doesn't mean we don't need to do it, and that it can't be very rewarding when you find the right thing. My Psychology research in the past has focused on helping people commit to exercise and I find the psychology of it all fascinating. If only there were a silver bullet.. but there's not. Gah.
You will find my classes fun and sociable without having to go to the lengths of group hugs but of course you can initiate group hugs just ask first and never approach from behind. Just about every single Pilates exercise can be scaled up or down in difficulty; so I will always get all of you starting on Level 1 and then give you options for how to make it more challenging, if today happens to be a day you're up for it. I will often challenge you to go up a notch if I think you are ready, but I will politely kick your ass if you are trying a level you are not equipped for yet.

Make no mistake, I will challenge you - but only when you and your body are ready. Who knows - you might find it challenging to just slow down and concentrate on learning a new skill. Leaving your ego at the door or not giving up after the first session or month could be the hardest part! Lucky you're up for it and that I'm there to support you if you need it.
I reckon you can categorise each exercise session into one of three buckets: 'miracle', 'maintain' or 'maximise'... either: "It's a miracle I even bloody showed up with the day I just had, so back off and just let me waddle my way through this" or "I've been working solidly lately and I'm not after a personal best today. I just need to do another solid, straight forward session where I maintain where I am currently at" or "I'm in a freaking brilliant mood and I'm feeling strong and I've had fourteen coffees so I am going to go large and try the next level up. I'm ready to maximise this workout".

Rubbish TV programs and magazines will tell you every session has to be a 'maximise' session. Rubbish. Rubbish rubbish rubbish. Ok, every session can be a maximise session if you want to burn out, injure yourself, are a professional athlete or somehow move your family to Kuwait while you stay here and quit your job and exercise all the time. But let's be realistic. I want you to come to your session EVEN IF it's not going to be the world's greatest performance. If you felt like you had to perform at Expert Level every session you'd bow out of sessions all the time. As you know, once you've actually made it to class, often you turn what you thought would just be a 'miracle' session into a 'maintain' or a 'maximise' session and feel as happy as a kid at Christmas afterwards. I want to help you commit to exercise for a lifetime, not a short time.

I like to help with your commitment by doing a few things: 1) getting you to pay for a month up front, 2) keeping a strict role call and getting in touch with you if you didn't show up to find out what's up, and perhaps help you with some problem solving if need be, and 3) helping you get to know me, and the other people in your class, so you can be a little fearless crowd together. Because let's be honest, you want to know the name of the person next to you when your legs are akimbo and you're accidentally passing wind.
Fancy outfits are not necessary, just wear something comfortable. Make sure you wear something that you aren't having to constantly adjust to keep the class G rated. Leave your Miley Cyrus gluteal-fold underbutt-revealing shorts at home, you don't want to have to wash them twice in one week as they need to be freshly laundered for Saturday nights.
I'm supportive and compassionate, but there are boundaries, and I am happy if there are legitimate reasons for you not coming to class, but I am not happy if you present me with an excuse. So I will support you as you negotiate the barriers to exercise, and I will help you find your enablers, but for this relationship to be functional you need to be honest with me about what is working, and what's not working. Problem solving is fun and I'd love to help you do it - even if that means recommending a different form of exercise somewhere else if we think that will be a better fit for you at this time of your life. Otherwise, I'd love you to become one of my regular clients that I can work with for a long time!
I pay a lot of attention to detail and I am very well trained with Pilates repertoire. I will explain to you WHY we are doing each exercise, and I will help you master it. I will provide plenty of encouragement as getting the hang of the lingo and the moves can take a while and you need to be patient - it's an exercise system that takes time to get the hang of. The benefits are utterly worth the investment though and I hope to help you reap those benefits in a reasonable time frame.
​
I watch you like a hawk and I will try different ways to help you get things right - verbal cues, demonstrating myself, getting someone else with great form to demonstrate, getting hands-on.

​Welcome!
Powered by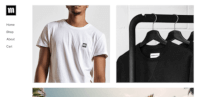 Create your own unique website with customizable templates.