Kensington Pilates is back in September 2018!

As I am only offering a small number of classes next block and there are not many places available, I have removed much of the information off the site.

If you are keen to find out more please email me - hello@melanieirons.com


I have been teaching Pilates for a long time now, longer than Bieber has been alive probably. I just had to Google how to spell Bieber, I am disappointed in myself.
​I am an APMA Level II qualified Mat and Studio Instructor. I started teaching in about 2008, through my award-winning business (for realz) in Hobart. I continued to teach private mat classes in Darwin in 2016 which was fantastic, so much sweat to be had. I have also taught in various venues, most recently in Darwin at Encore Pilates and the Gym@CDU.
​
I am also a personal trainer, and can teach all manner of delicious gym classes - Spin, Pump, Fitball, Circuit, Aerobics, Step, Aqua Aerobics, Running, Outdoor Bootcamp... but that's for another day.
​
Powered by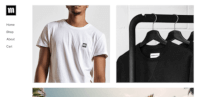 Create your own unique website with customizable templates.