I matriculated in 2001 from
St Michael's Collegiate
in Hobart.
I completed my first year of an Arts/Law degree at the University of Tasmania in 2002, which I then deferred. I went overseas for 15 months, working and traveling. I worked as an au pair for "une famille nombreuse" in France for 10 months over 2002 and 2003, which was a great experience. I had the opportunity to study French at a French University at the same time. I returned to the University of Tasmania in 2004 and transferred to a Bachelor of Psychology, which I completed with First Class Honours in 2007. I also began my Diploma of Languages but I haven't finished that yet! During this time I started my group personal training and health coaching business, Booty. I had completed my Certificates III and IV in Fitness in 2004. I started my PhD in 2008. My 'first' topic, which I worked on for five years, was about mental and physical health promotion in small workplaces. During this time I worked as a tutor at the University, teaching first and third year subjects. In 2011 I was also
employed in a short-term capacity to design and write two new first-year Psychology units. In 2013 I changed my PhD topic. This was because I had created an emergent group during a bushfire event in Tasmania in early 2013, and found myself extremely interested in the power of social media and spontaneous volunteers during disaster events.

For some background on my experiences:
ABC Australian Story
ABC News Breakfast
Australian Financial Review
APS Bushfire Recovery Briefing 2013
APS InPsych Magazine
I completed my PhD in 2015, graduating in August, and I also completed my Level II APMA Pilates qualifications. I did my training as a phone counsellor with Lifeline. I moved to the Northern Territory in 2016 and lectured at Charles Darwin University.
I wound down my business Booty in mid-2016.
I also started my Masters of Professional Psychology at ACU in 2016. I also started up a Pilates business in Darwin city. At the end of 2016 I moved to Melbourne and had my first son at the start of 2017. In 2017 I continued to work for the University of Tasmania, writing materials for a number of their short courses online (in the areas of stress reduction and mindfulness).

A 2018 update...
I am continuing to study my Masters of Professional Psychology - due for completion at the end of this year

I am working for Monash University, supervising Honours students and teaching coursework units in the GDPA

I have relaunched my Pilates business in Melbourne - Kensington Pilates

I continue to work one-on-one with clients as a health coach

I am teaching fitness classes at Ascot Vale Leisure Centre
I have recommenced work with RiseSmart. I am a Transition Coach and am currently contracted to work with a number of organisations: facilitating workshops on a range of career-related topics, and working as a one-on-one coach. We support people who are going through a significant career change, such as a voluntary or involuntary redundancy, restructure, or retirement.
Hello!
---
---
Powered by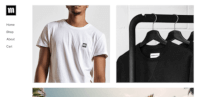 Create your own unique website with customizable templates.