If you are interested in working one-on-one with me, let me know!
I do regular 50-minute coaching sessions either face-to-face, over the phone or over Skype - depending on where you are and your preferences. I have been conducting these one-on-one 'personal training' sessions for about 6 years. We can do early morning, weekend, or late evening sessions.
Some of the topics I focus on are:
your fitness regime (what is working, what is not working)
barriers and enablers to exercise
getting started with exercise
your fitness program
your health and fitness goals
general challenges to your wellbeing
general education around health, wellbeing and fitness
weight management
the person-centred approach to weight management
stress reduction
mindfulness
time management
general goal setting and accountability
planning and scheming and problem solving
I provide general support and encouragement!
I don't offer psychological services at this point, and I am very clear on my boundaries and scope of practice as a Provisional Psychologist. However I can assist with many other topics and areas that are not in the domain of professional psychology services. I can also assist you if you are investigating getting started with a psychologist (great) - I can help you get organised to get your Mental Health Care Plan, choose a psych, manage your expectations, and persevere with your sessions.
Sessions are $75 and we can 'meet' weekly, fortnightly or monthly, or just on an ad-hoc basis when you have something you are trying to work through, and depending on my client load at the time.
I would describe my style of coaching in the following ways...
Evidence-based
Kind, empathic and supportive - but I will certainly challenge you when it is appropriate!
Solution-focused rather than problem-focused
Problem-solving focused: we will keep trying different things at different times as we come up with solutions
Results-oriented
Driven by you rather than by me
You get plenty of 'second chances' - behaviour change is a slow moving beast so there are no closed doors if things aren't wildly successful at every step of the journey
No shouty-ness or bullying or unrealistic expectations
It's about you, not me
I'm efficient and goal-focused but some sessions you'll just need to debrief and word-dump and I will just listen!
I focus on long-term, sustainable change rather than gimmicky quick-fixes
I am keen to build a supportive relationship with you rather than a 'service'
I will strongly encourage you to see a psychologist or your GP if I believe you would benefit from a psychological service instead of (or perhaps as well as) working with me
I am realistic about timing - we might start and the timing might not be right for you to be making changes. We can try again later.
Drop me a line anytime.
Powered by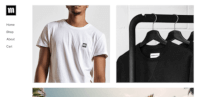 Create your own unique website with customizable templates.