Hi!

I recently completed a Psychology PhD on crisis communications and the use of social media during a disaster. I started a Facebook page after our devastating fires in Tasmania, Australia, in January 2013, and examined the phenomenon as part of my research. See ABC Australian Story, Irons in the Fire.

I have been asked to present and consult regularly, nationally and internationally, and have really enjoyed those opportunities to discuss topics that I think are really important - how government and agencies can and should be in the social media space; how to successfully manage and monitor spontaneous volunteers; how we can bridge the divide between community and government during response and recovery.

My talks centre around my direct experience of being a part of an emergent group during a disaster, and/or my academic research examining the emergent group after-the-fact.

I've also been lucky to have opportunities to just tell the story - the amazing story of the Tasmanian community, and how providing leadership through the page has completely altered the direction of my life. I can share the inspiring stories of our island state, and tell tales of incredible resilience, connectivity, dedication, selflessness and team work. What was achieved in Tasmania in 2013 is quite extraordinary.

Up until moving to Darwin in 2016, I was running a group fitness and health coaching business in Hobart called Booty. We had a truly fantastic 10 years. With a Certificate III and IV in Fitness and as a small business owner and employer I have also felt privileged to be asked to work with schools and present for a variety of groups on a range of other topics, such as wellbeing, fitness, goal setting, psychology, leadership, communication, mental health, physical health, energy management, passion, values… the wonderful list goes on. I also taught Pilates classes in Darwin. I have relaunched my Pilates business in Melbourne, teaching a number of a week in Kensington, and teaching fitness classes at the Ascot Vale Leisure Centre.

I also do MC work, and have done some consulting for Searson Buck/RiseSmart in 2015, which I am continuing in Victoria in 2018.

Up untli the end of December 2016, I was working (and loving working) at Charles Darwin University in Darwin, NT. I had accepted a contract as a Lecturer in the School of Psychology & Clinical Sciences and I was also lecturing in the School of Sport Science. We had a fantastic time up in the Territory. I continued to work for CDU on a contractual basis in 2017: marking and assisting with the redevelopment of the Honours program.

I am currently a Provisionally Registered Psychologist, completing my Masters of Professional Psychology with ACU in Melbourne at the moment. I am working at Monash University, supervisor Honours students in the GDPA. I continue to work for the University of Tasmania - developing content for their online unit, Stress Reduction and Mindfulness.

Hello!
---
Powered by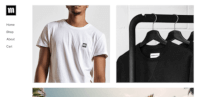 Create your own unique website with customizable templates.